The "Cerro Dominador" CSP plant in Chile synchronised to the grid on the 10th of April 2021. The plant is part of the National Energy Policy 2050 started in 2015. This sees Chile decommissioning all coal powered plants by 2040, which has the knock on effect of removing the associated grid stability provided by the large rotating equipment used.
Whilst inverter-based photovoltaic solar farms have captured a great deal of attention in recent years, Concentrated Solar Power (CSP) plants offer a unique solution to Carbon Net Zero power generation because they have the capability to store solar energy and despatch power when the sun has set and also contribute essential grid components.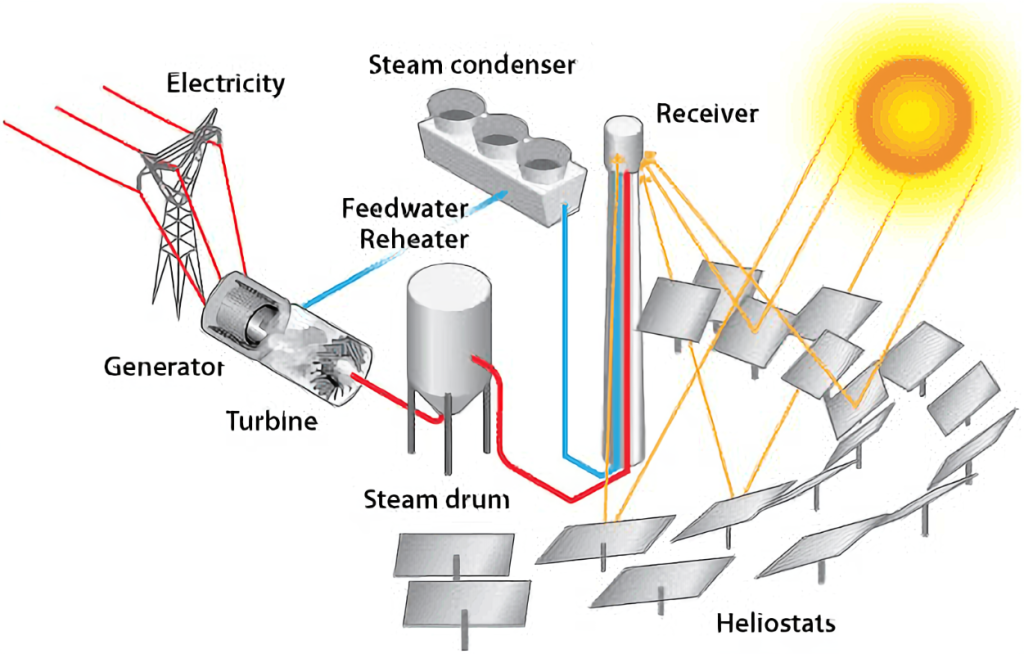 In comparison to standard PV power plants, CSP using steam turbine and BRUSH BDAX 9-450ERH synchronous generators provides Synchronous Inertia, Reactive Power and Short Circuit Contribution. This contributes to the overall grid stability for the Northern Interconnected System which otherwise would be weakened as a result of the decommissioned plants.
With 45% of energy generated by renewables in 2020, Chile is on target of achieving 70% by 2030 , establishing itself as "the Latin American champion of renewables energy" (IEA).