Jane Hunt, MP for Loughborough, UK visited BRUSH Transformers manufacturing facility recently to discuss our work for WPD's Take Charge project and see the transformer component of the solution that is pioneering new technologies to rapidly rollout roadside EV charging infrastructure.
The creation of high-capacity ultra rapid charging infrastructure across the UK's network is a key enabler for the transition towards all-electric cars.
BRUSH was approached by Western Power Distribution (WPD) to help engineer and design a new substation to enable fast and effective grid infrastructure upgrades. Network Innovation funded and designed to accelerate transport decarbonisation, the scope of the Take Charge project was to specify, design, test and trial an innovative, standardised medium voltage package substation.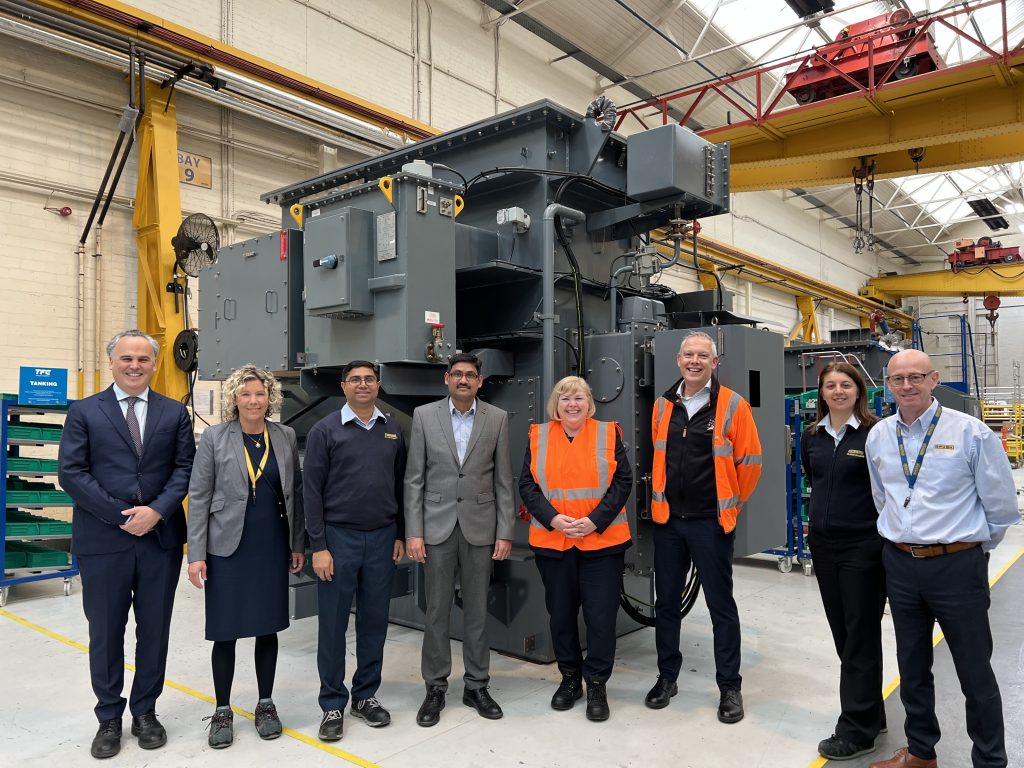 This compact package substation solution will deliver large capacity to motorway services in a more cost and time effective manner and thus provide the new grid infrastructure that enables high capacity rapid car and van EV charging.
The transformer component is designed and manufactured by BRUSH Transformers Loughborough. The first unit will be lifted to site at Exeter Moto at the end of the month.
BRUSH Compact MV Substation Components

Quantum
AC Switchgear

Eclipse
AC Switchgear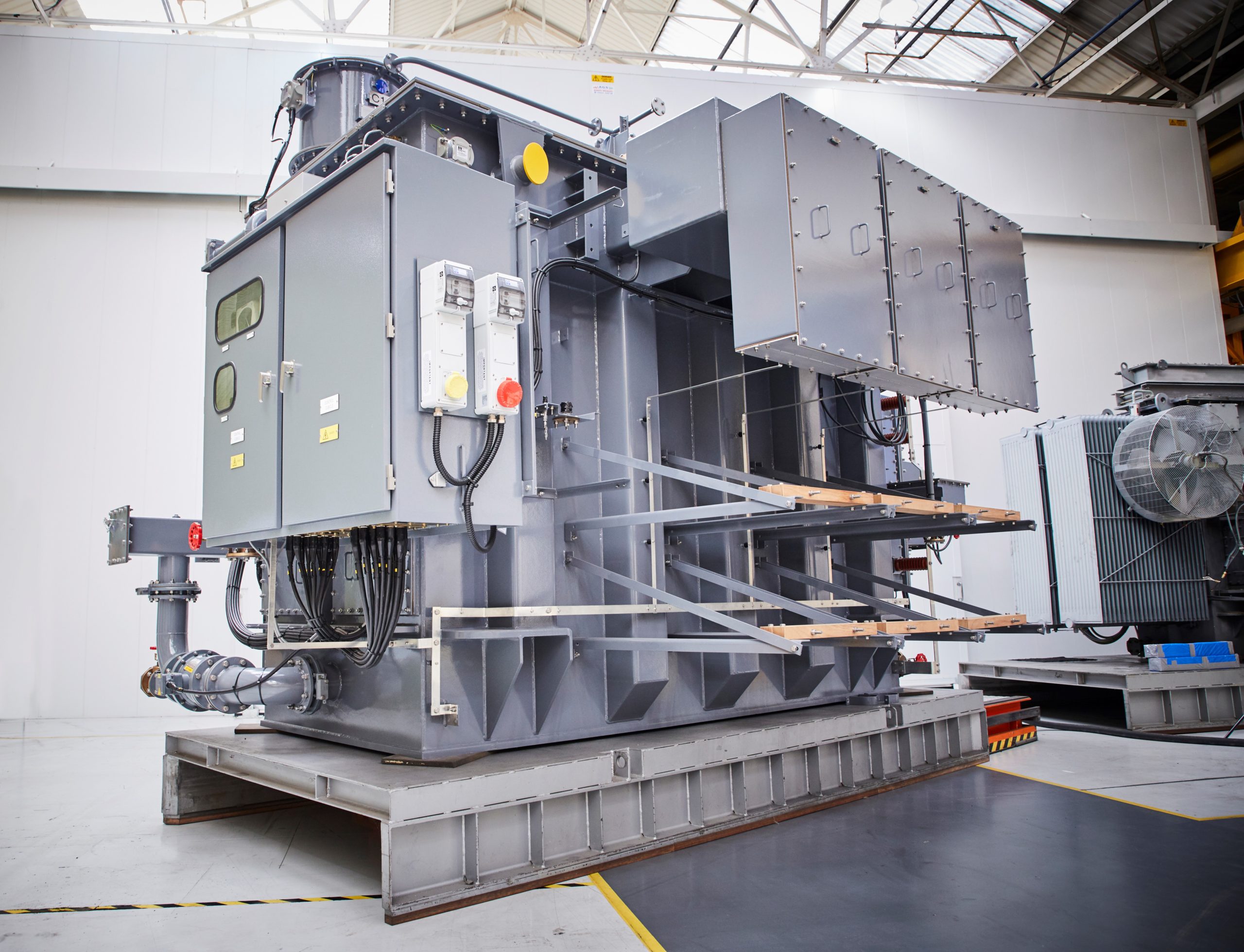 Power Transformers