Overview
BRUSH engineers carry out pre-installation checks and offer customised solutions for your product, prolonging its lifespan and keeping downtime to a minimum.
We offer a full range of services:
Installation
Retrofit
Regular service
Emergency repair
24/7 engineering support
We also offer servicing and support for a range of legacy tap changers, including:
BRUSH type HSR, HSRD
Fuller/Hawker Siddeley type EH, H, HD, HS, AN, AG, ASD, AMD
ATL type AT, ATV, AE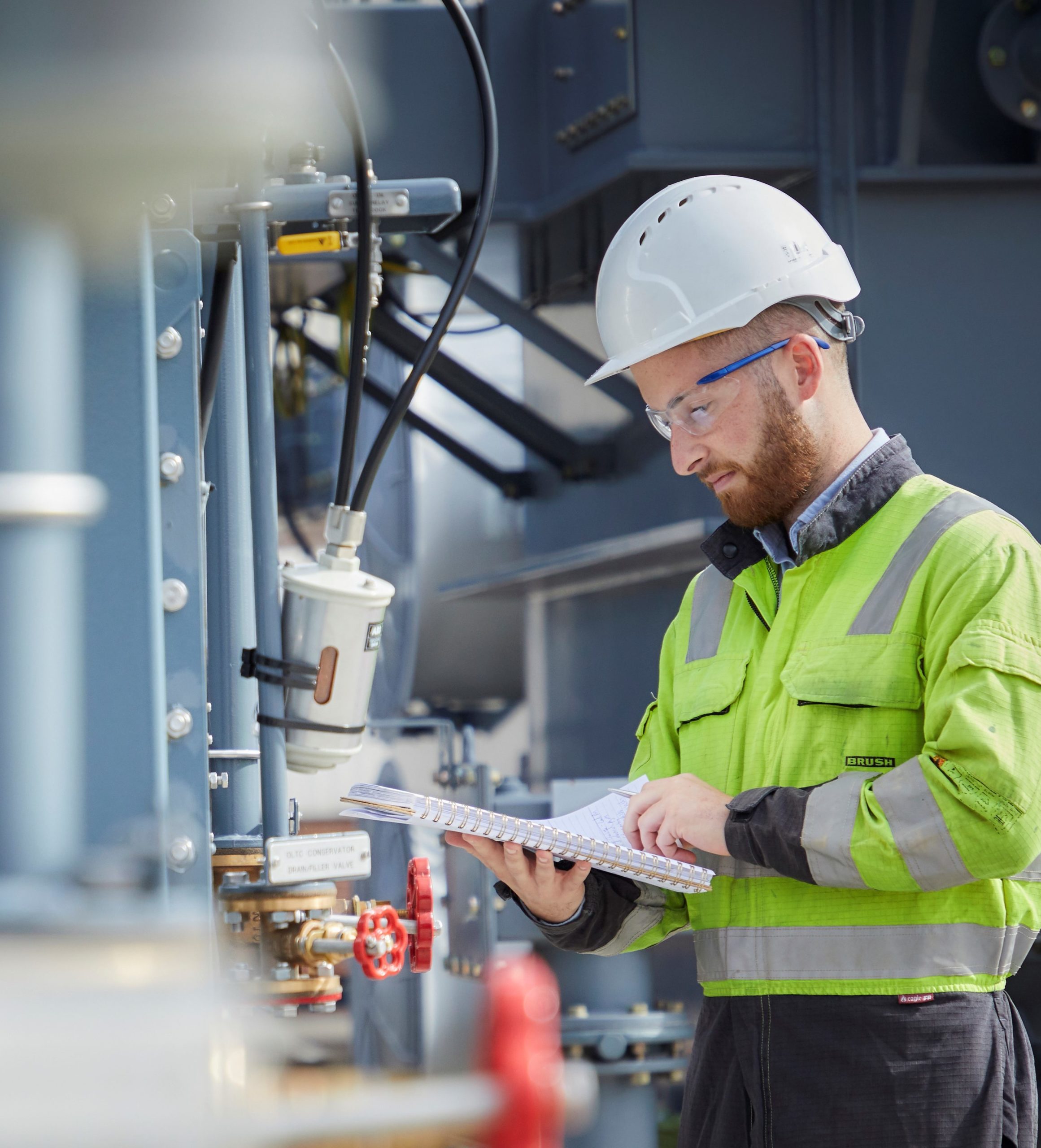 VIEW FROM THE TEAM
Don't take your transformer for granted!
Often, owners of power transformers neglect to maintain the moving parts of the transformer – the tap changers.
As such, these frequently operate well beyond standard service intervals risking unscheduled outages and costly losses.
What Are BRUSH's Tapchanger Services?
We are proud to be one of the very few transformer manufacturers to supply its own range of tapchangers. In addition to this we also offer a full range of services to install, retrofit, service, repair and support tapchangers.
Tapchanger Transformer Installation
Every installation is carried out by our highly-trained service team. They follow a series of proven steps, from planning and methodology (including booking additional contractors or equipment such as cranes), pre-installation site visits, risk assessments and method statements to ensure full ISO 9001 compliance.
They then disconnect and remove the old unit, fit and connect a new BRUSH AT or AE Tapchanger, carry out the re-filling of oil and commissioning, and fit a bespoke adaptor throat fabrication.
Tapchanger Legacy Support And Retrofits
In addition to supplying and supporting our own range of tapchangers we extend that support to legacy tapchangers including Fuller, Hawker Siddeley, Brush and ATL.
To improve the efficiency and life of your existing transformer – and save you money on maintaining an aging system – we can also retrofit new tapchangers with the minimum of fuss.
Tapchanger Servicing, Spares And Refurbishment
Not only do we offer a wide selection of tapchangers, but we supply and fit a comprehensive range of spares, quickly and efficiently. Our experienced site teams are also able to refurbish and service existing tapchangers.
24/7 Tapchanger Support
Our commitment to you, and the level of support and customer care you enjoy, doesn't stop once we've installed your tapchanger.
With offices in locations around the world, our engineers offer a first rate service across the globe to keep your system at its best, whether that's through a customised support package or round-the-clock technical support and repairs.
Want To Find Out More?
If you're interested in learning more about these transformer services, you can download our brochure. Alternatively, if you would like to book a consultation, contact us today.