BRUSH Switchgear incorporates and supports the following heritage brands: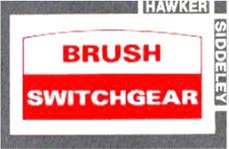 BRUSH Switchgear
Charles Francis Brush established the Brush Electrical Engineering Company in 1888 and were the pioneers behind the development of Vacuum Switchgear. In the last 30 years, successes have included the first Vacuum Switchgear Circuit Breaker (FV and OFV) in Europe and India, and the world's first Ring Main Unit (Falcon Beta).
Supported products:
VSI/VMV/VMVD
12kV Indoor withdrawable Metalclad Switchgear
VMH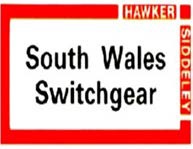 South Wales Switchgear
Founded in 1941 in Treforest, South Wales, South Wales Switchgear (SWS) led the way in exploiting SF6 gas as a medium of interruption and insulation. Traditionally, South Wales Switchgear were involved in the design and manufacture of 11kV – 33kV switchgear and DC type switchgear for naval projects.
Supported products:
SWS Indoor
Types C/D Range Oil
C4X & D4X
South Wales Switchgear Indoor Switchgear

Whipp & Bourne Switchgear
Established in 1903, Whipp & Bourne has long been a leader in heavy-duty electrical switchgear, introducing arc and oil circuit breakers in 1908 and 1909 respectively. In 1975 the company launched its vacuum insulated switchgear and was acquired by Babcock International Limited. In 1987, Whipp & Bourne became part of FKI plc then merged with Hawker Siddeley in 1996.
Supported products:
MM74
High Speed DC Circuit Breaker
MM81
Semi-High Speed DC Circuit Breaker
DV Ranges
12kV Withdrawable Metalclad Vacuum Switchgear
CV Range
15kV Withdrawable Vacuum Switchgear
AK, AH, BK and BH Ranges
3.3/6.6kV Airbreak Contactors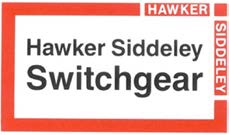 Hawker Siddeley Switchgear
In 1991, South Wales Switchgear merged with Brush Switchgear to form Hawker Siddeley Switchgear Ltd. Hawker Siddeley Switchgear Ltd was then acquired by FKI plc in November 1996. The company relocated to the present Blackwood site in South Wales and created a Centre of Excellence for the manufacture of MV Distribution Switchgear. In 2008 Melrose Plc acquired FKI Switchgear where it returned to its former brand of Hawker Siddeley Switchgear.
Supported products:
Hawkvac 15
15kV Indoor withdrawable Switchgear
Hawkvac 25
Hawkgas 12
12kV Indoor withdrawable Switchgear
Hawkgas 25
Hawkgas 25 (SMOS)
Hawkgas 36
Indoor and Outdoor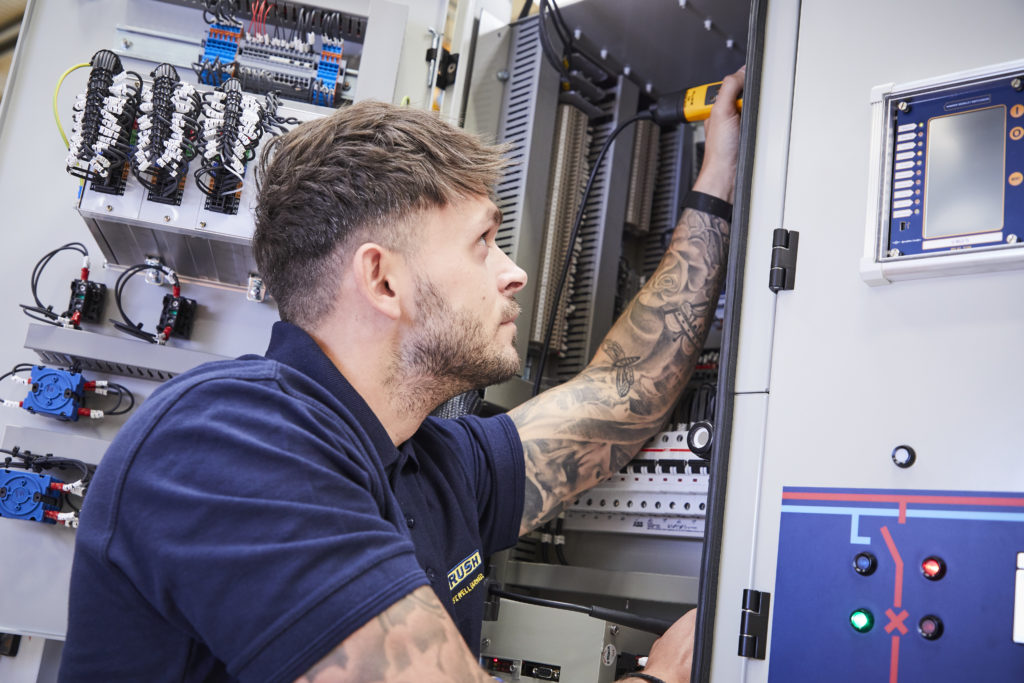 VIEW FROM THE TEAM
Don't take your switchgear for granted!
At BRUSH we have the detailed design drawings and information relating to your existing switchgear and can provide spare parts, refurbishments, retrofit circuit breakers, upgrades and condition monitoring on all of our heritage products.